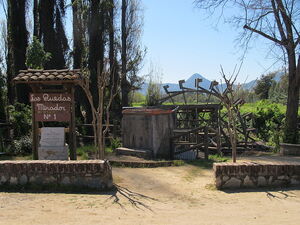 Definition
Edit
A water wheel, i e a hydraulic powered device, for divert water a channel.
etimology
Edit
dam protogermanic dammaz
and
diversion from divert (remove the water via a channel)
In Mesopotamia, very large weirs and diversion dams were built, to create reservoirs and to supply canals that carried water over considerable distances across flat areas.[1]
Translation
Edit
es azuda

de. Umleitung Dam
zh-tw:水车
↑

History of water resources

Edit
Ad blocker interference detected!
Wikia is a free-to-use site that makes money from advertising. We have a modified experience for viewers using ad blockers

Wikia is not accessible if you've made further modifications. Remove the custom ad blocker rule(s) and the page will load as expected.