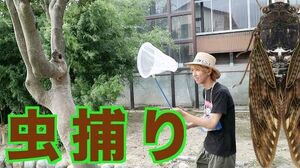 mushi is the Japanese word for insects. Konchishonen is a word for a boy who loves to play with insects. "Astroboy" and "Pokemon" have been created by self-styled Insect fanatics. The Japanese have traditionally captured a strong affection for insects. Many people have fond memories of childhood to insects with nets and classical Japanese literature is full of stories about grasshoppers, mayflies, and catch fireflies.
Japanese are thrilled entomologists. Children often know the scientific names of insects, and capture to identify body parts and explain what they do. Parents create hundreds of thousands of dollars in rhinoceros beetles and stag beetles. The bookstores have entire sections devoted to insects[1]
STAG BEETLES, CICADAS AND OTHER MUCH-LOVED INSECTS IN JAPAN
References
Edit
.
Ad blocker interference detected!
Wikia is a free-to-use site that makes money from advertising. We have a modified experience for viewers using ad blockers

Wikia is not accessible if you've made further modifications. Remove the custom ad blocker rule(s) and the page will load as expected.