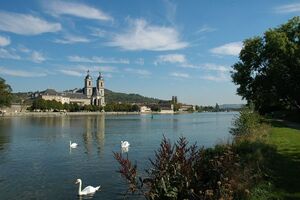 pretty, clever, knowing, Old French cointe
The truth is Europe needs tourists — lots of them — to keep its economy humming. The region lacks a genuine competitive advantage in many industries. That's not the case for tourism, where Europe's mix of quaint towns, historical cities, authentic food and vibrant nightlife make it the No.1 destination.[1]
Translations
Edit
de:kurios[2]
es:pintoresco
fr:pittosresque
ja:

zh-tw:離奇
References
Edit
↑ http://www.marketwatch.com/story/tourism-is-europes-last-great-industry-so-dont-drive-visitors-away-2017-08-15?utm_content=buffer129c3&utm_medium=social&utm_source=twitter.com&utm_campaign=buffer
Ad blocker interference detected!
Wikia is a free-to-use site that makes money from advertising. We have a modified experience for viewers using ad blockers

Wikia is not accessible if you've made further modifications. Remove the custom ad blocker rule(s) and the page will load as expected.